175 years never looked so good
Take a look at my installation celebrating the 175th anniversary of St. Paul's Episcopal Church in Downtown Richmond, VA. View the full video here

GENEALOGICAL ART + IMAGE MANAGEMENT
Photography Affords Immortality.
Time is the most we can give to anyone or anything because we can never get it back.
By having an experience created or documented, we memorialize that in time. While we can't go back in time, our minds can take us back to what really matters in life---all of the things that cannot be bought: relationships, emotion, passion, and connectedness.
With my help, photos will be backed up safely, syncing and sharing systems will be created, and what was once lost or damaged, can be enjoyed as art.
Services are $100/hr (5-hour minimum).
While the full spectrum of my services is above, I have 3 areas of focus including:
✅ DIGITAL CURATION
Consolidate all of your devices so you can access images anywhere
Sync icloud photos (PC to Mac issues)
Organize, de-clutter & de-duplicate images in your library + curate the keepers
Simple maintenance workflow to keep my data organized
Simple & secure backup solution to protect my data from being lost
✅ PHOTO RESTORATION
Scanning Services: Includes printed photos, videos & documents carefully scanned by white-gloved professionals and stored digitally.
Custom photo restoration, color correction (black and white to color) & retouching, restoring any image
Secure & archival permanent digital storage that I can pass down for generations via FOREVER
(Click this link, then scroll to click 'join us'.)
Photo Restoration prices are $60/hr and are broken down below:
level 1: lightly damaged, up to 5 minor repairs...........(half an hr) $30
level 2: One of the following:
-significant/moderate damage restoration
-colorization of photo
-adding/deleting a person
-changing background/objects..............(one hour) $60
level 3: Heavily damaged, more than 2 major aspects of repair (shown above in level 2), and/or color restoration, and/or deleting or adding persons/background..........$100/hr
✅ GENEALOGICAL ART & BOOK DESIGN
After digitizing your images, bring the past to life with custom art including....
Custom design and photo book printing for cookbooks, family history, weddings, milestone events, travel & more
Visual story-telling with digital photo film 'mini biographies' & slideshows
Custom art created with your images & documents
Genealogical art (see video above for St. Paul's story)
Unique photo gifts (pillows, cutting boards, acrylic blocks)
Click 'start here' below to begin a custom Genealogical Art or Photo Management project. Or, view my full list of services with the button below.
QR Code
Scanning the QR Code allows the viewer to see what the original photograph looked like so that the history can still be preserved within the artistic memorial & celebration. Each number represents an image used. Just match up the numbers to the filename -- view them all here
published in Voyage ATL
behind the scenes
We are so proud to have overcome many obstacles during October - December 2020 to complete this project for St. Paul's in January 2021
175 years never looked so good!
Enjoy some fun timelapse videos below.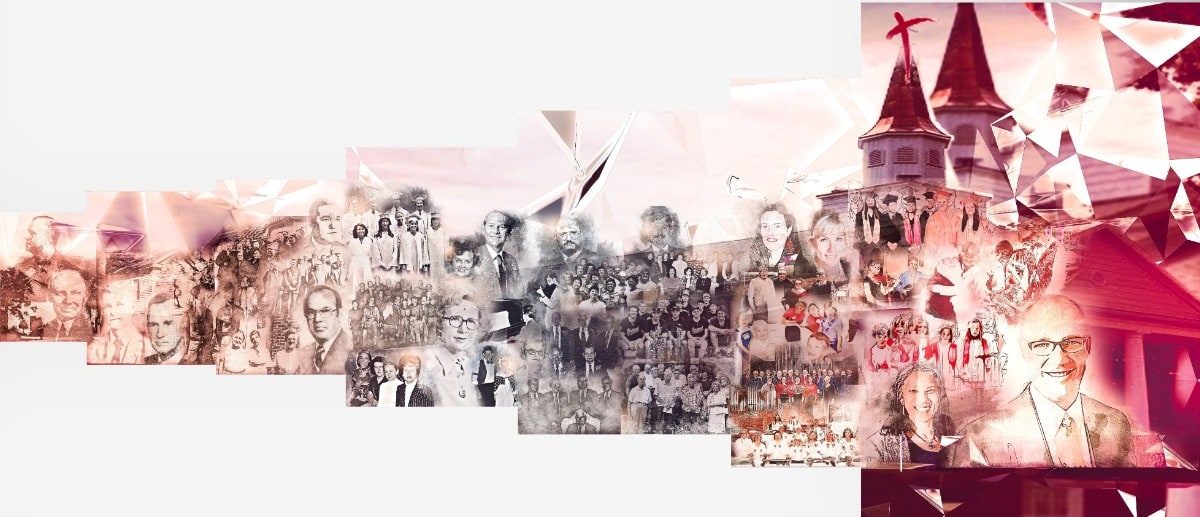 inspiration for st. paul's
This split canvas timeline anniversary piece at Central Steele Creek Presbyterian
in Charlotte, NC was the precursor project that led to working with St. Paul's Episcopal in Richmond.